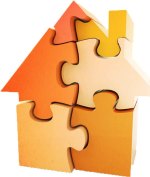 The vision of Williams Lake Alliance Church is to help our people grow deeper and stronger in their relationship with Jesus Christ and with one another. Sunday worship is an important part of that strategy, but not the only part. Life groups are the "other half" of church life at WLAC. By participating in a Life group you will build supportive relationships, deepen your understanding of God's word, pray for personal needs within the group… it all happens in Life groups!
Winter 2019 Life Groups:
Steve and Bobbie Dickens, Mondays 6:30pm
Drisdelle/Mohr Group, Tuesdays 6:30pm
Steward/Seinen, "The Meaning of Marriage" Tuesdays, 6:30pm beginning January 15.
Reg and Alayne Steward, Wednesdays 7:00pm
Seniors Group, #271-1455 Western Ave, Thursdays 2:00 pm
Jesse & Stephanie Steward, "Equipped to Love", Thursdays, Appy's to share @ 6:00pm, study at 7:00pm, starting Feb 7th.
Conquer Series, contact Pastor Chris: pastor@williamslakealliance.com
Epp/Bruneski, Fridays in Big Lake, 7:00pm
Contact us if you would like more information about one of our Life groups.