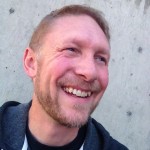 THIS SUNDAY we continue our summer message series on PRAYER, called "Talk to Me: God's Invitation to Intimacy".
During this series we're going to look at how to grow in our everyday conversation with God.
We'll be exploring some of the BIG QUESTIONS people have about prayer, like:
What IS prayer exactly?
WHY pray? What does it DO?
Does prayer actually make a DIFFERENCE?
Why pray if God knows what he's going to do and what you're going to pray anyway?
Why doesn't God answer my prayer? Is there something wrong with me?
You're going to be enlightened and encouraged by the series!
Date: Sunday July 08, 2018
Time: 10:30am
Place: WLAC