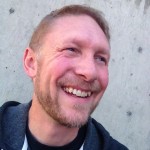 Join us this Sunday as we continue in our new preaching series called "Starting Fresh". We're going to look at some of the BEST FIRST STEPS you can take to have an amazing year. Whether you're looking back or looking forward, you're going to be blessed as we look at 2019 through the lens of GOD'S WORD.
You can connect with God's people at our Worship Service starting at 10:30 am.
I hope you'll be there.
See you Sunday!
With love, in Jesus,
Pastor Chris
Date: Sunday February 17, 2019
Time: 10:30am
Place: WLAC